Home Education – Raising A Successful Child
Home education has been around since ancient times. Most homes had a tutor or someone to guide their children on the right path. As the years passed, the family was responsible for teaching their kids. Even though many great books were available for the young, the parents were also expected to be involved in every aspect of their children's.
Are you homeschooling your children? Or perhaps you are considering doing so? If so, then you are reading the right article. In this article, we'll talk about why you should homeschool your child and what you can do to help them succeed.
We live in a world where people constantly tell us there is no such thing as "the best" way to raise children. They ask us to follow our gut instincts. They tell us that they know what's best. And then, they go on to say that homeschooling is not the best way to raise a child.
So let me start by saying that I support homeschooling your kids. I think that it is the best option for families.
This may mean teaching a child at home, in a private study, or doing lessons in a school-like setting at home, such as using a school curriculum. Parents decide whether they want to educate their children at home, and the decision is usually influenced by their views on what is best for their children.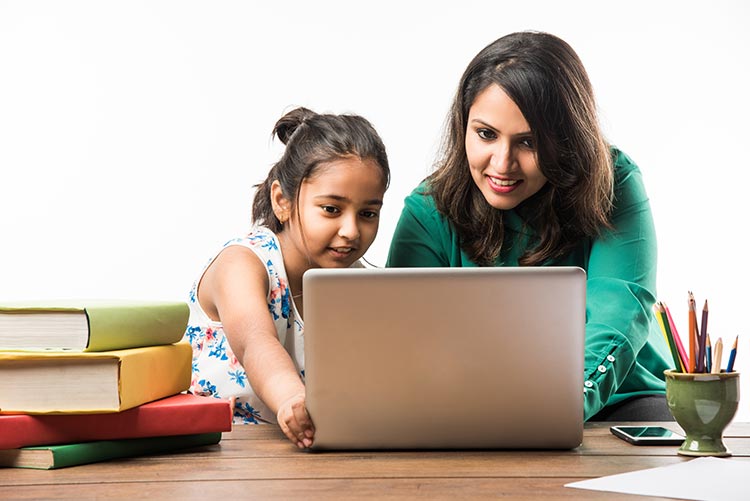 Some home-educated children attend a local school, while others study online and receive an education similar to the traditional classroom. What is home education?
If you have kids and you're wondering if you should homeschool them, you might want to look at this. Home education is something that many parents have done in the past, and they often find that it's the best way to raise a child.
There are a few reasons why this is the case.
First, it allows you to make the best decisions for your child. As a parent, you'll always have the final say on your child's upbringing and know exactly how they're progressing.
Second, it's a better way to learn about your child. If you're worried your child is not learning anything, you'll have the opportunity to learn about them differently.
Third, it's a much more effective way to teach your child. You'll have more time to focus on their development, and you'll be able to help them learn skills they can apply later in life.
And finally, it's much better than sending your child to a public school. Not only are public schools full of bullies and other anti-social elements, but it also means you're paying a large amount of money for someone else to educate your child.
Why homeschooling?
Homeschooling is the most common form of education in the United States. A 2015 Gallup poll shows that 65% of American parents homeschool their children.
Homeschooling has become increasingly popular in recent years as many parents realize that they need more freedom to teach their children than they have with traditional schools.
While many parents who choose to homeschool seek to avoid the rigid nature of traditional schools, others seek a different kind of learning environment. They're looking for a more personalized approach.
They want to create a unique and fulfilling learning experience for their child.
There are many different reasons why parents decide to homeschool their children. But one thing is for certain: Homeschooling can be one of the most rewarding experiences on earth. Today, we want to give you ten reasons to consider homeschooling. 10. It's a great way to teach life skills. Homeschooling allows you to teach your children life skills such as organization, time management, communication, and leadership. When you start homeschooling, you can make sure that your children learn these skills from an early age.
How do I start?
You may be wondering if you need to homeschool your kids. There are several reasons why you might consider it. Some people feel that they are not qualified to teach their children. Others may be worried about the lack of structure and discipline. And some people believe that they do not want their children exposed to certain values, religions, or political ideologies.
I will leave it up to you to decide whether you should homeschool. However, if you are interested in homeschooling, you are in the right place.
This website aims to give you the information you need to make a good decision. You can also find information on other websites by searching for "homeschooling" or "homeschooling tips." You can even find information from books and magazines. Remember that you can get very different perspectives on homeschooling from these sources. You may even go back to school to learn more about homeschooling. In most cases, you must take classes at a local community college or university.
What Does Your Child Need?
You are a parent, and you love your child. You are the only one who can decide if homeschooling is the best way to raise your child.
Homeschooling requires a lot of work, time, money, and patience. There is a lot of pressure to get your child into a "good" school. There is a lot of pressure to have a high-ranking career. There is a lot of pressure to have a successful marriage.
There is a lot of pressure to be a "successful" parent. But none of these matters as much as having a happy, healthy, well-adjusted child. That's all that matters. And if you do all the right stuff, homeschooling will help you do that. Ask HN: Why is it so difficult to start a startup? – neural It seems like many hurdles to starting a startup. I'm working on an app useful for people starting a business.
Frequently asked questions about Home Education.
Q: What's the difference between homeschooling and private schooling?
A: Homeschooling has no set curriculum. You can tailor it to your child's needs, and I always like to try new things. If my daughter wants to play with blocks, she can do that. If she wants to read, she can do that. She is allowed to explore and learn what she likes.
Q: How does a homeschooled mom keep her sanity?
A: I keep my sanity by ensuring she gets everything she needs. As a homeschooling mother, ensuring you have time for yourself too is very important.
Q: How long should you expect to homeschool your kids?
A: I don't expect to homeschool forever, but we will keep our options open.
Top Myths About Home Education
Home Education is a way to lock kids up and turn them into robots.
Home Education can't be done successfully.
Conclusion
Home education is an important part of our culture. It allows parents to set their own rules for raising children. Home education is a great choice for people who want to avoid socialization with other kids and can enable parents to teach their children without worrying about public school.
The key is that it takes time, effort, and hard work. You will need to dedicate yourself to the process for a long time. That said, it can be worth the effort to become an expert in something.